---
In some cases bikes may come with some accessories such as fenders and racks but may not be shown. Please inquire for details. 

Tackle Steep Grades without Breaking A Sweat
Ranger has fat tires for handling whatever the trail throws at you. This class 2/3, step-thru frame, and foldable bike allows you to customize your ride with adjustable handlebars, seven speeds, and three levels of pedal-assist that makes tackling hills a breeze!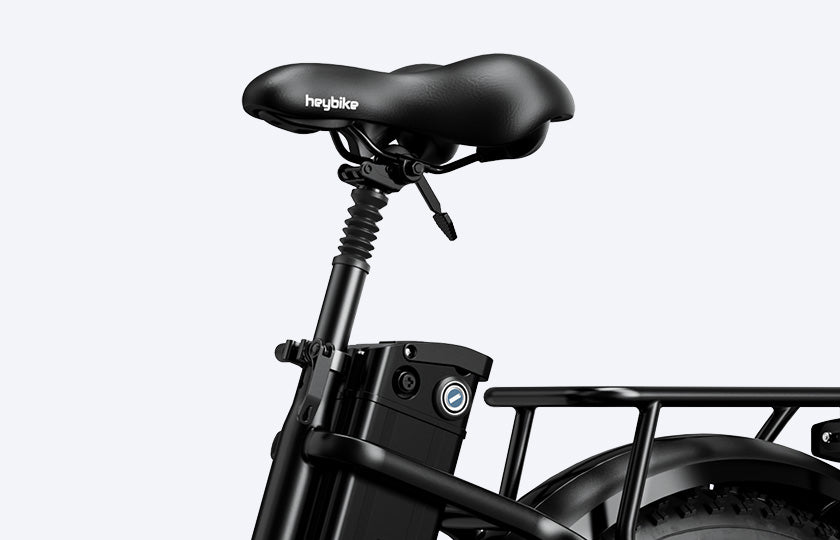 Shock Absorber Seat
This device is sensitive to displacement and can suppress the vibration and shock when crossing a rough and uneven road.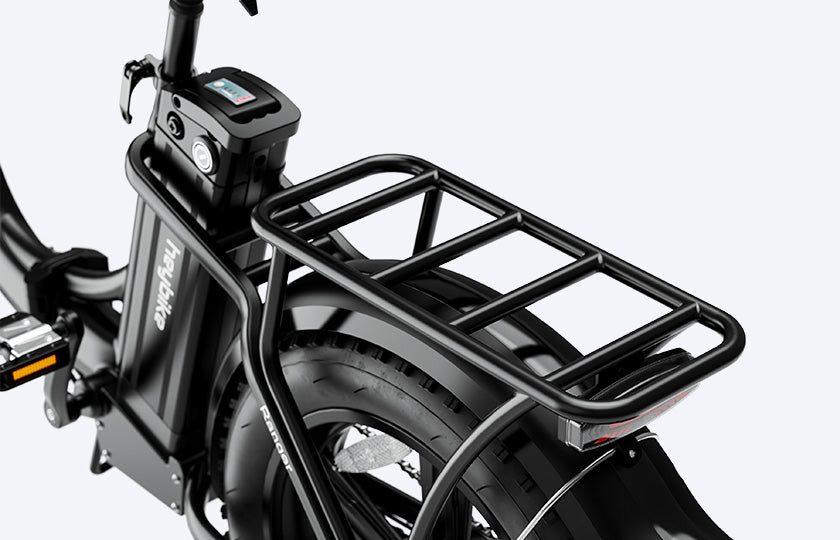 Super Loading Space
The sturdy cargo rack helps you carry groceries, gear and more when you're out on the roads or trails.
Lockable 48V 15Ah Lithium-Ion battery covers a range of up to 40-55 miles per charge. Plenty for most one-day adventures and commutes. Easy to remove and charge at your home or office.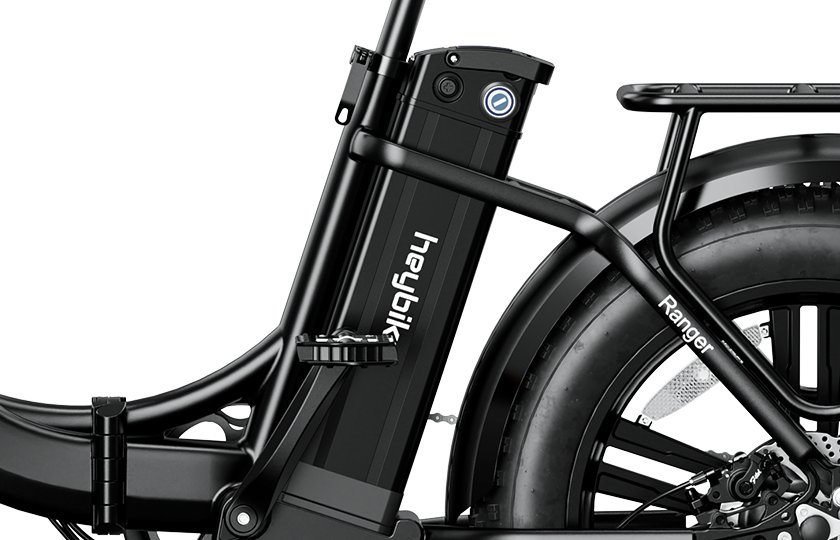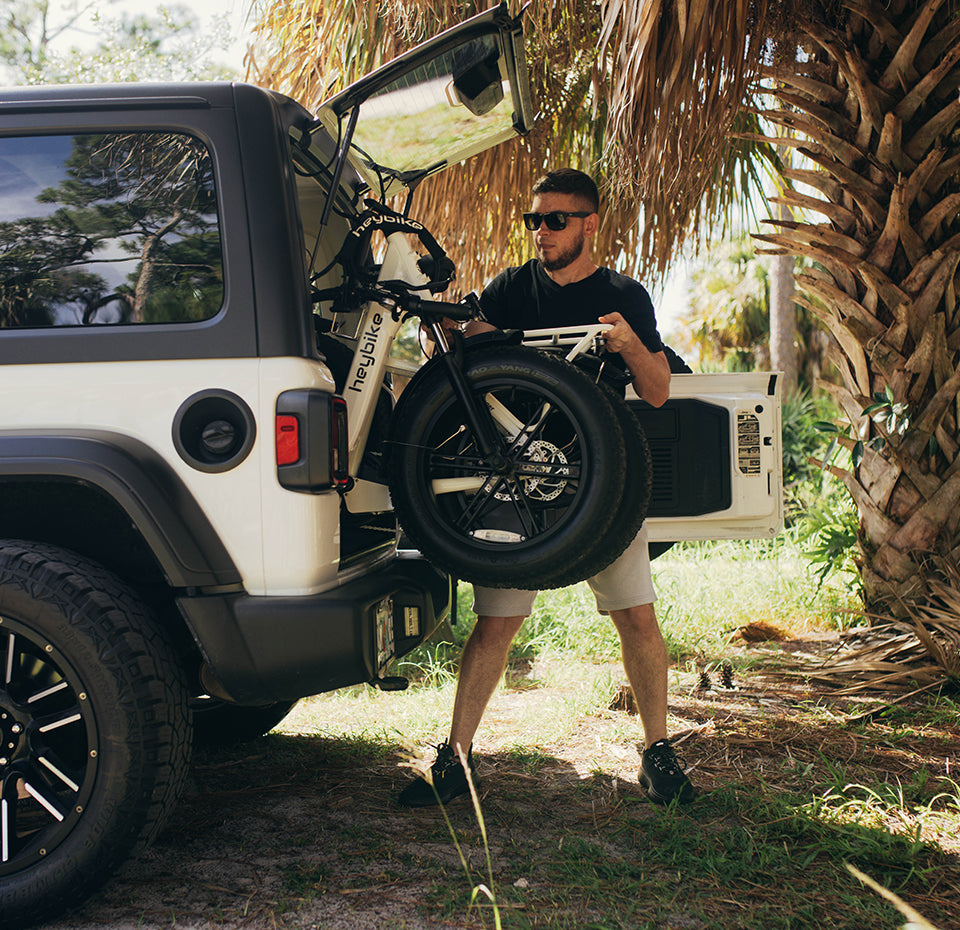 Foldable for RV Trips
Folding bikes are not only popular with city commuters but they're also super convenient for people who have limited living space - like a studio apartment or shared house. It's also much easier to be taken with you on RV trips or even canal boat.
The front fork has a built-in suspension for improved shock absorption and smooth riding.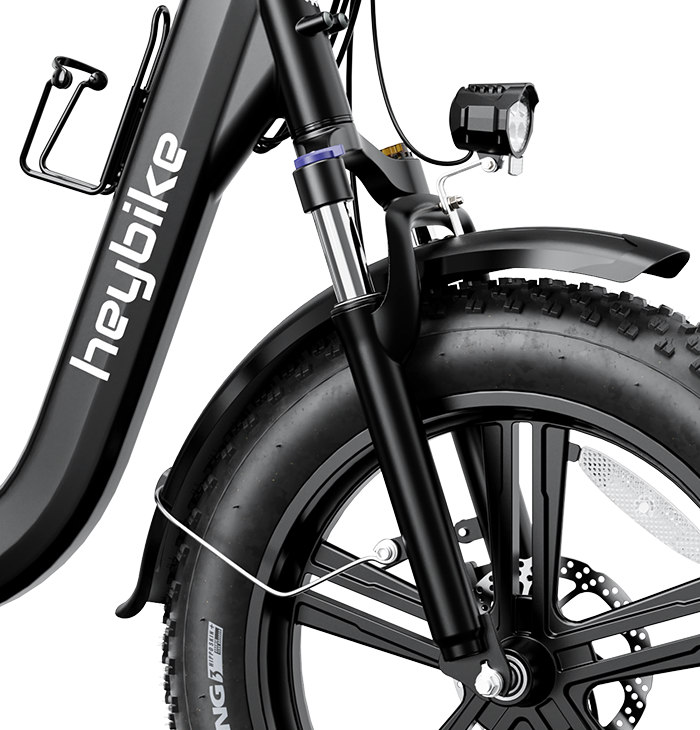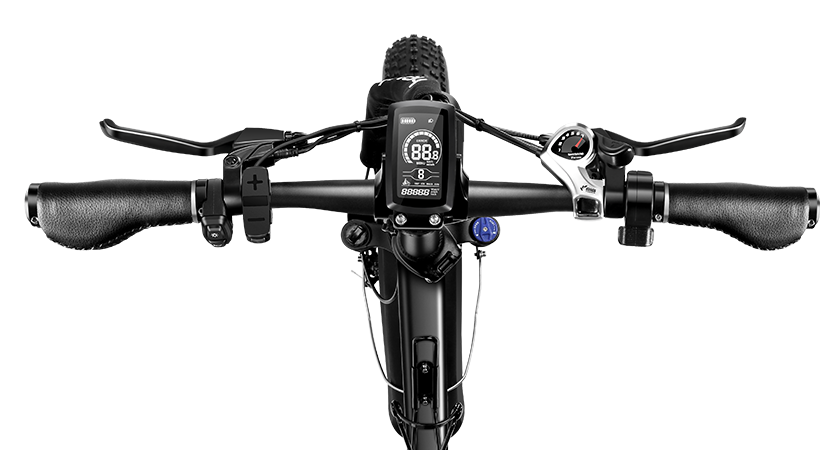 The design of the bent handle is more in line with the physiological structure of the human body.
A comfortable and adjustable seat combined with shock absorption, making your ride both smooth and stable.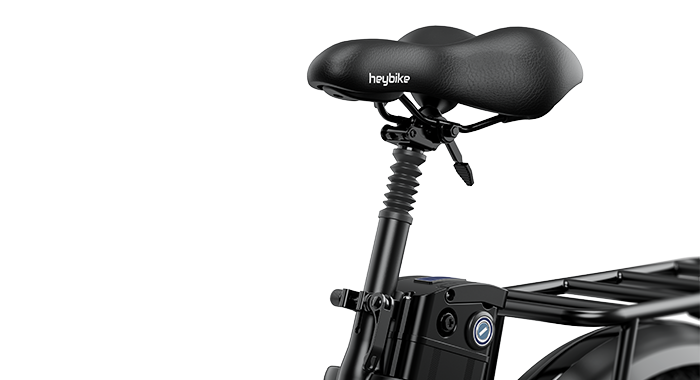 Ride safe using the bright headlight with a unique LED circle that lightens up your way while also making you easily visible to others.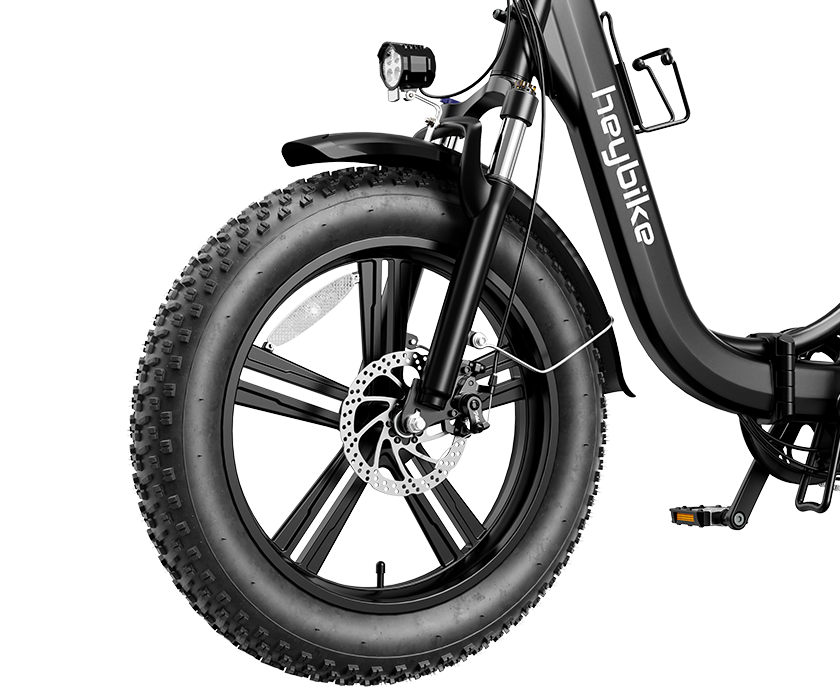 The newly upgraded 4" wide puncture-resistant fat tires have better performance and a cooler appearance. In addition to city roads, you can ride on snow, beaches and rugged mountain roads, etc.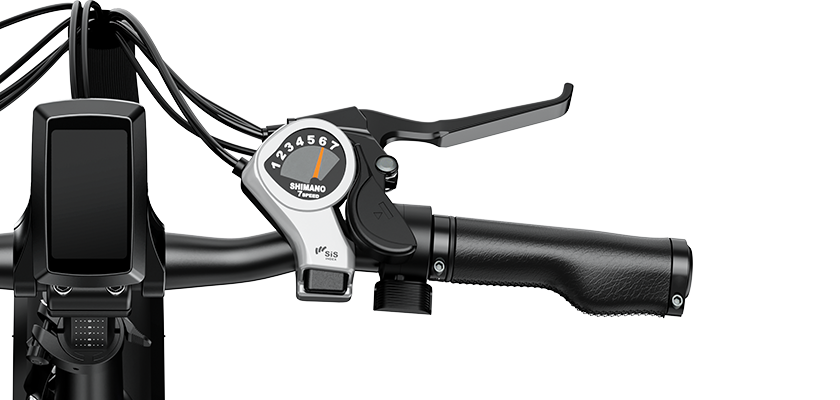 Dropping into a lower gear can make the pedaling easier on hills or at low speed, and then shifting up into the highest gear gets the bike going fast again.