---
In some cases bikes may come with some accessories such as fenders and racks but may not be shown. Please inquire for details. 
Built to handle your everyday.
Whether you're commuting to work or exploring new places, it offers a convenient and eco-friendly alternative to cars and public transport. Upgrade your ride today and experience the best in folding e-bikes.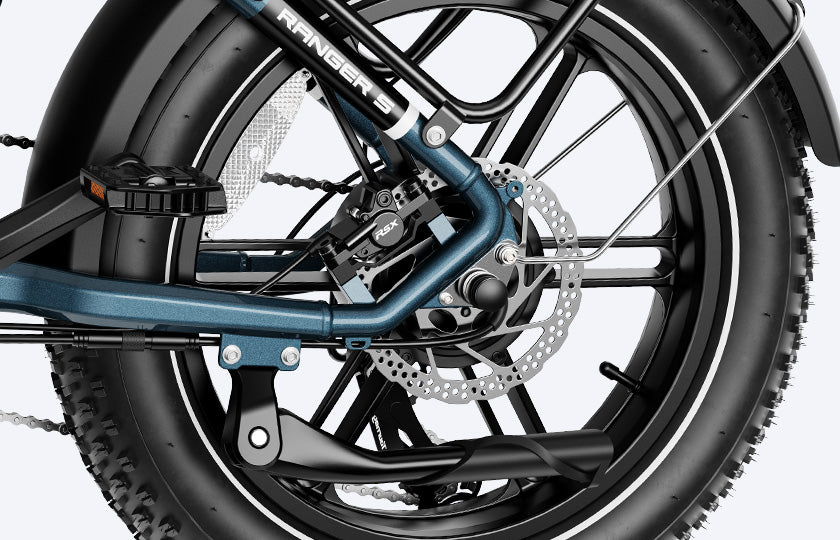 Brake Confidently 
Our advanced braking system generates an impressive amount of stopping power, typically more than required to stop an electric bike.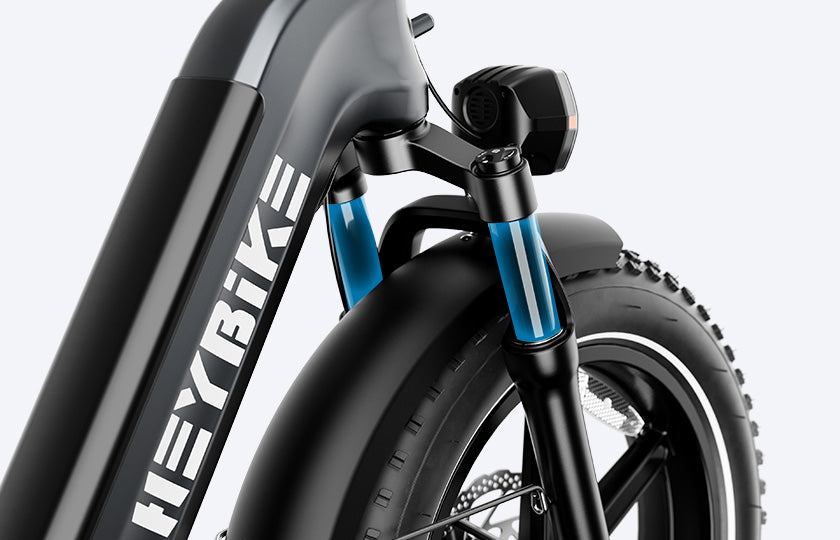 Miles of Comfort
Featuring a spring fork with oil damping, adjust the spring rebound speed for optimal shock absorption. Enjoy a smoother and more responsive ride.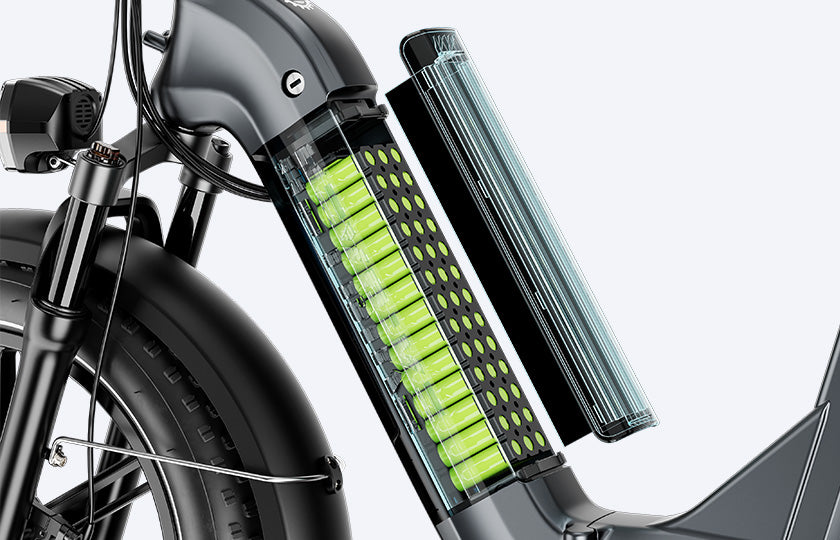 Travel farther, explore more
Swap batteries on-the-go, and recharge quickly with our fast-charging technology. Get back on the road faster and ride longer with ease.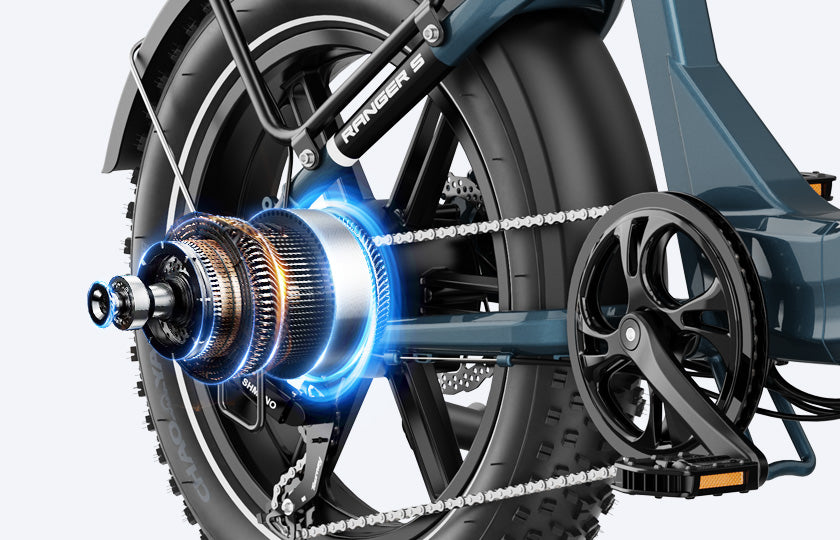 Discover Your Level
750W hub motor offers the perfect combination of power, efficiency, and reliability, making it effortless to conquer steep hills and challenging terrain.

Experience ultimate safety and convenience with our integrated taillight featuring a brake light. Ride with peace of mind, even in the dark.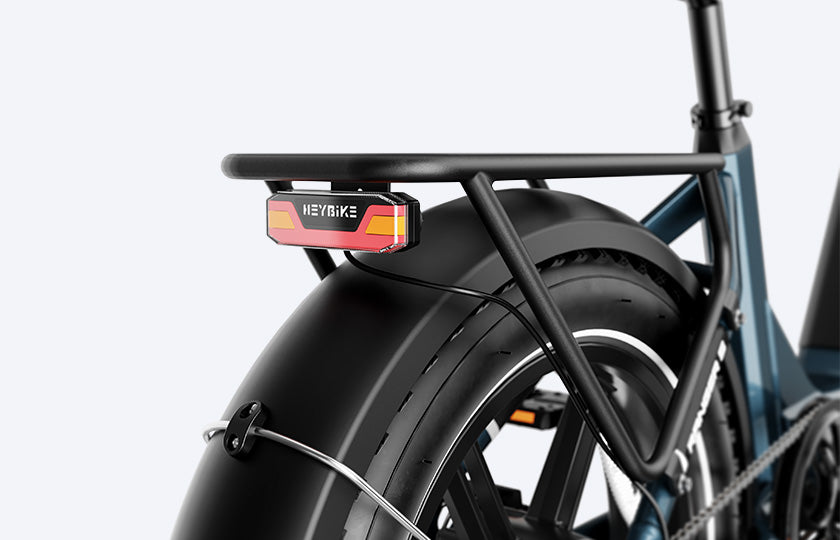 Ride with Confidence
Ride safely in low-light conditions with our standard auto-on headlights. Enjoy increased visibility and convenience without the need to manually turn on your lights.
An RV-ready ebike
No need to leave your bike locked at the starting point - simply hop on your bike at the other end of your journey and enjoy the ultimate in portability and flexibility.
Add a pop of color to your ride
Choose the perfect hue to match your mood and style. Make a statement on the road with the colorful design and show off your individuality with every ride.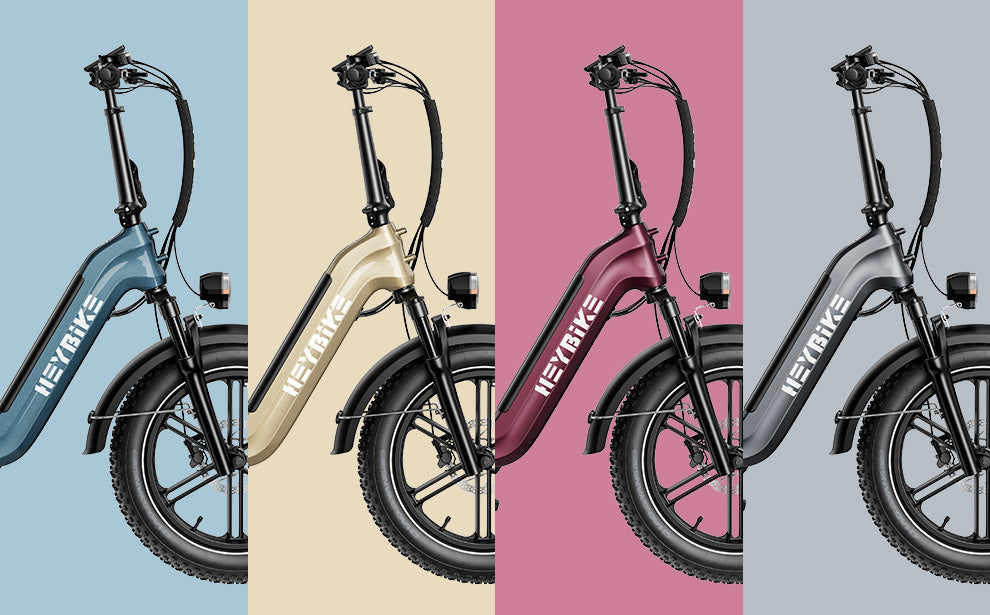 Hands-Free Access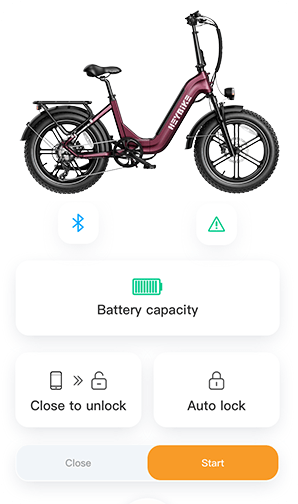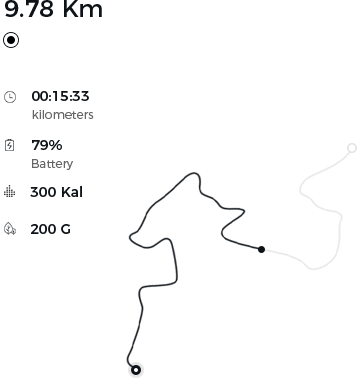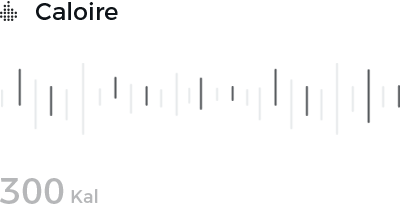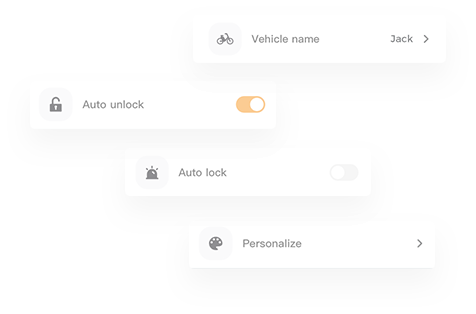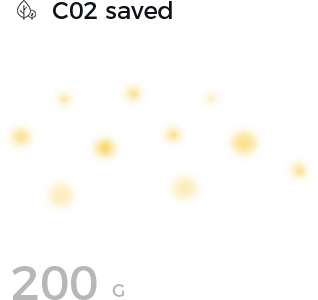 Smart LCD Display
Shows battery levels, operation status, and error codes. Connect to Heybike App for personalization and convenience.
Speed
View the current average speed or the Max one
Distance
Calculate how many miles you ride
Battery Level
Indicates how much battery poweryou've left
PAS Level
Shows which PAS level you've chosen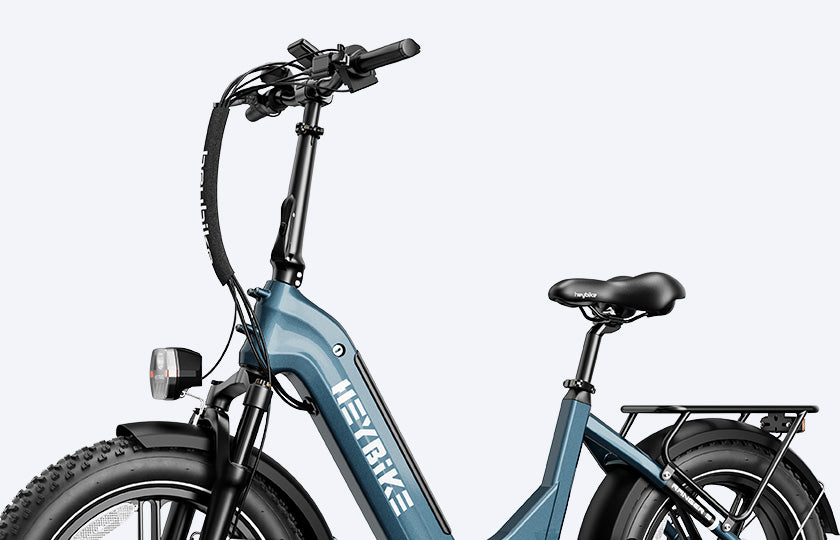 Pedal Assist & Throttle
Get where you want to go with throttle on demand and pedal assist functions! Choose the level of assistance you need, whether you want a gentle push or a more powerful boost.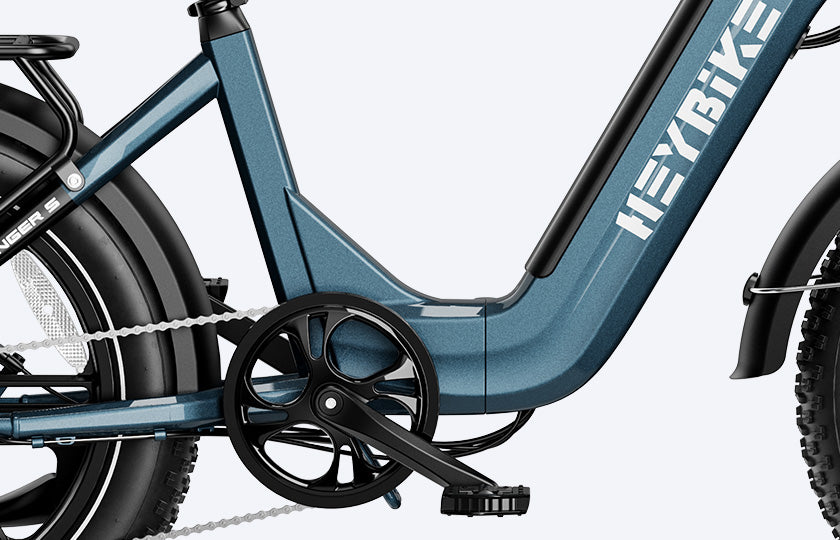 Get on and off easily
Designed for making cycling more accessible, comfortable, and enjoyable for riders of all ages and abilities.